Application Gallery 11A - Dentist Signs
BA11620 –Sandblasted HDU Wall or Hanging Dentist Sign with Carved Smiling Man and Toothbrush.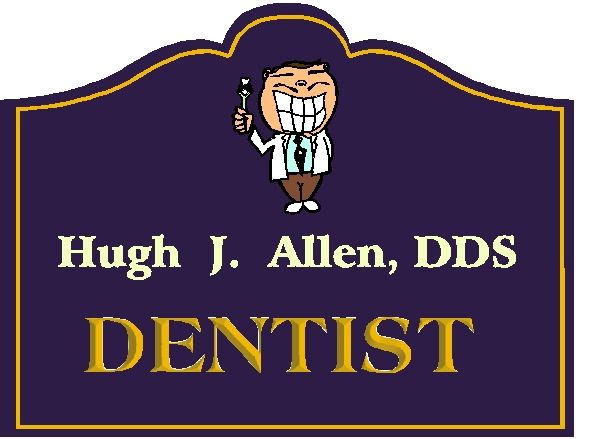 This double-faced blade sign can be ordered with matching hanger, typical width is 24 to 48 inches. The art is carved 3D with our CNC router. To see many more photos of dentistry signs and plaques, click on Return to List below right.