Application Gallery 11A - Dentist Signs
BA11625- Sandblasted HDU Hanging Dentist Sign, Rustic Style with Wood Grain Background Texture.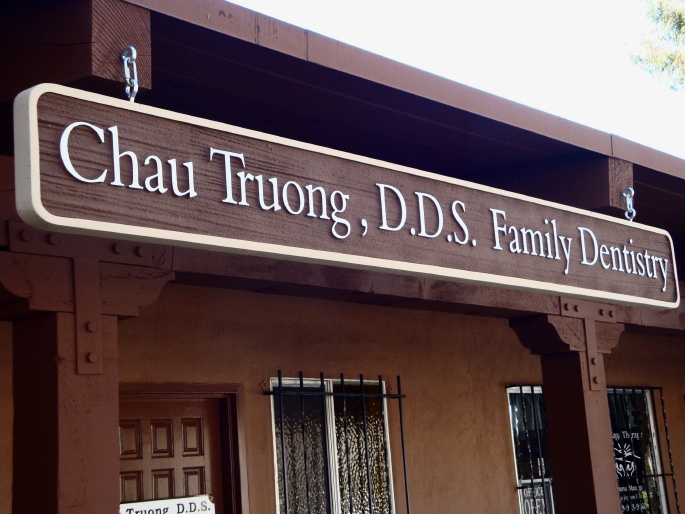 This 12 ft long sign is hung from the beam of a covered walkway in front of the office door. It has 9 in high letters and you can read from the frontage street 250 feet away. It has a rustic style to go wityh the rest of this office complex. We made 6 similar hanging signs, an entrance sign, and a roadside directory sign for this professional business complex. To see many more photos of dentistry signs and plaques, click on Return to List below right.