Product Line 1, Sandblasted HDU Signs & Plaques
M1594 - Solar System Construction Advertising Sign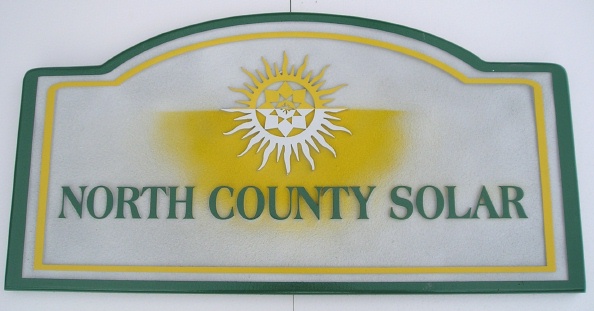 SIZE:Various sizes ,from 24 inches to 48 inches wide.
COMMENT:Mounted on wrought iron or wood post, put in customers yard when system is being constructed for advertising purposes. Note how well this simple but elegant sign shows.
To see many more photos and designs of sandblasted HDU signs and plaques, click on "Return to List" below right..To see other Photo Gallery pages, click on one of the boxes to the lower left. Other construction company signs are shown in Gallery 28A.