Application Gallery 11 - Medical & Health Care Signs & Plaques
Physician, Nurse, Clinic, Hospital, Optometrist, Chiropractor, Therapist and Pharmacy Signs & Plaques
Welcome to our sign gallery of examples of our custom wood & hdu signs & plaques for medical offices, clinics, hospitals, pharmacies, and other health professionals.If you have just entered our website and you want an overview of our company and all our products, please start with our Home page by clicking on the dark gray tab on the upper left. Other photo Galleries can be visited by clicking on the titles in the numbered gray boxes in the lower left margin.Signs for Dentists are shown in Gallery 11A.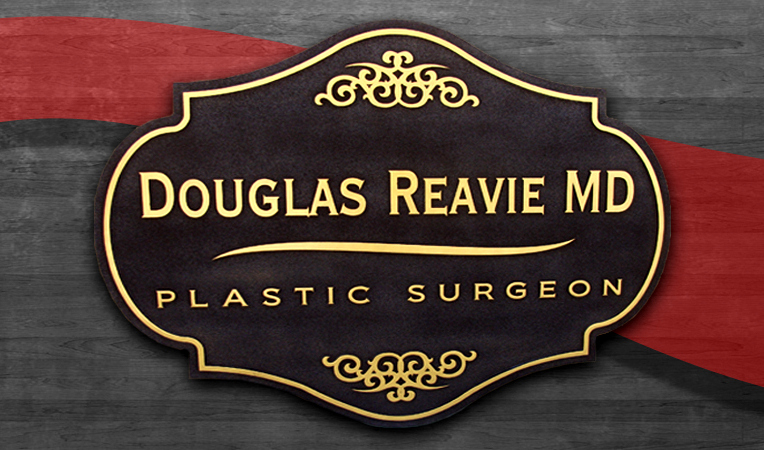 The photos on this page show examples of 2.5D and 3D signs made of wood and High-Density-Urethane (HDU) that we have designed and built for physicians, optometrists, therapists, chiropractors and pharmacies. You can see photos at the bottom of the page, and a description of differnt types of medical and heal;th signs and plaques, by moving the slider on the right scroll bar.Please click on any Photo below to enlarge it and get more details on a sign or plaque. .
The medical and health signs and plaques shown above can be sandblasted (Product Line 1 & 3) or carved (Product Lines 2 & 3). Three-dimensional carved art icons that can be used on any sign are shown in photos B11290 (physicians) and B11710 (pharmacies). Shown above are outside signs such as wall signs, free-standing signs on posts, and blade signs projecting above a sidewalk. Also shown are inside signs or plaques for office door, desk, or office wall, often made of mahogany wood. See also Gallery 34, which shows wall plaques with your graduate school seal or logo on and your name and degree on it. Refer to ID number (e.g. A11009) if you want your sign to be similar to one or more signs shown in the galleries.
For more information on prices and designs call us at 951-698-8484 or EMAIL us at info@ArtSignWorks.com.
To return to the page you were on, click on your back browser button. To go to a different page in the Galleries, click on a numbered gray box in the lower left margin. Other web pages can be visited by clicking on dark gray tabs at the top of this page or the light gray boxes in the upper left margin