Our Craftsmen and Artisans
Kevin Cohn, VP of Production and Chief Designer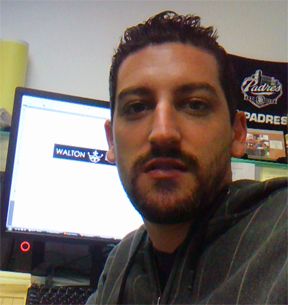 Chief Designer and VP of Production
Kevin is an experienced graphic designer for commercial and consumer products.He is our Chief Designer and Production Manager. He also is Project Manager of our larger projects.
Kevin is an experienced Commissioned Graphic Artist who has created and developed art for many companies including logos, business cards, brochures, signs/banners, packaging and apparel. He is our expert in 2.5-D and 3-D model development using Vectric Aspire , V-Carve and Vector 3D models, as well as 2-D design programs such as Adobe Illustrator. He is our resident expert for our three CNC Routing & Carving machines. Kevin is very creative and responsive to customer requests.
Kevin has attended the Art Institute of California-San Diego, and Mt. San Jacinto C.C., Menifee, CA, majoring in graphic design.