Signs & Plaques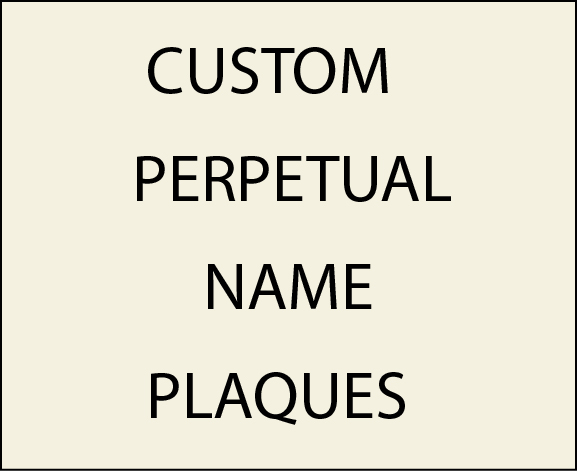 This section shows examples of carved wooden perpetual name wall plaques for various organizations. These have engraved brass plates that can be added to or changed out . These are often used to list the annual Presidents of an organization Championship winners, Members of the year, etc.
We can make a 2.5-D or 3-D (0.5 to 1 inch relief ) carved wood (mahogany, cedar, or Redwood), High-Density-Urethane (HDU) , or metal-coated HDU (bronze, brass, copper, aluminum, fine silver, 24K gold) perpetual wall plaque.
We can customize or personalize these plaques with carved engraved or raised text for individual or team names, achievements, citations, dates, etc.
For more information on design options, prices, and delivery schedules, please call us at 951-698-8484 or email us at info@artsignworks.com, and we will respond promptly.
Please click on "Return to List" below right to see designs and photos of similar wall plaques in Gallery 35. To see other Photo Gallery application pages, including wall plaques for the US Federal Government (Gallery 30), the US Military (Gallery 31), US State Seals (Gallery 32), Cities, Counties, Police & Fire Departments (Gallery 33), and colleges, schools, fraternities & sororities. (Gallery 34), please click on one of the numbered gray navigation boxes in the lower left margin.