Quick Reference
Graphic Design Process for Sign Layout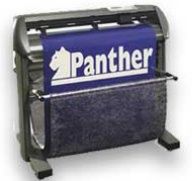 The sign layout and design process for standard signs listed in Product Lines 1-7 begins when we receive your Request for Estimate , telephone call, or email.
We use computer programs extensively to lay out and design your sign or plaque. Our primary design programs are Adobe Illustrator and Vectric Aspire 2.5 (for three dimensional signs made by our CNC router), but we also Adobe PhotoShop for specialized tasks for artwork design and PROOF preparation. We rely heavily on our extensive library of sign shapes, font styles, 2-D art icons (over 100,000 stored and categorized), 3-D Vector ClipArt (over 2000 models) and color palettes. We export the Illustrator design file to our vinyl cutters, where we cut sandblast resist masks or text and art stencils (for routing wood and painting ceramics). If we design the sign with Aspire, we export the file to our large CNC routermachines. The PROOF you see is thus not a cartoon but is dimensionally identical to the finished sign.
We first lay out the sign in 2-D black and white, and add color only when the design is complete. 2.5-D or 3-D models are added only in the last step; we do the basic design in 2-D. We start with a template with the size and shape of the sign you have chosen,and allocate edge space for your border type.If you have an inner border, we lay this in. We then add in your selected art and text, using the font style(s) of your choice. We strive to maximize the size of important text to ensure readability.If you have specified slanted, curved or shaped text, we lay this out in conjunction with the art and border.
After we finish this first cut layout, we adjust text and art size to get a balanced layout that makes good use of sign space, does not look crowded, and provides good readability. We may compress or expand text, or change its position and orientation to achieve a good-looking, highly visible sign. Finally, we center all text, numbers and art where appropriate.
We then add your choice of colors using the 1-SHOT color palette,the Matthews polyurethane acrylic (MAP) paint, , or sometimes the Sherwin-Williams paint palettes, or Mini-Wax stain colors for natural wood signs. We are then ready to prepare the PROOF for your review. If we have photos of artwork from a previous sign, we may overlay these on the art icons template, to give you a more realistic view of what your sign will look like. We may also add a simulated grain effect on the sign's background, if we have a photo of a previously made sign with that background color.
At this point in the design process, we take a critical objective look at your sign's design. Is there too much or too little text? Is the art large enough to see? Is the font style readable and in keeping with the overall style of the sign? Do colors clash, or is it difficult to read because of lack of color contrast? If we feel the sign needs improvement, we may suggest changes. We will always give you a PROOF that represents your design choices, but we may also give you a second PROOF with our suggested changes.You are, of course, free to ignore our suggestions.
We will send you the PROOF(s) via e-mail, and ask that you approve the PROOF within 3 days.We may request a design fee of $30, which goes towards the purchase of your sign if you order it. If you wish to select an alternate PROOF, or make changes in your PROOF, this is the time to do it. Let us know what your changes are, we will incorporate them in within a day or so, and we will send you the revised PROOF for your final approval. At this point the design is done, and we will begin the manufacturing process.
You are not obligated to pay for the completed sign unless you approve the PROOF. Once you approve it, you are committed to purchase the sign and we will charge your credit card . After you receive the sign, the only grounds for a full refund are:(1) the completed sign does not look like the PROOF; or (2) the sign was damaged during shipping.If either of these occur, put the sign back in its shipping box and return it to us, and we will refund your credit card payment and reimburse you for your shipping costs back to us.