Signs & Plaques
Request a Design and Price Estimate or Firm Quote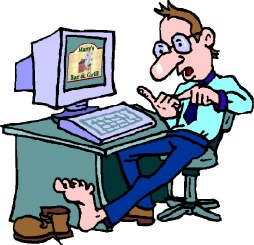 We welcome your interest in our products. We are the "Friendly Sign Makers." This form can be used to request a cost quote, but can also be used to ask a question or request a sign design.
Our signs are primarily priced on per square foot basis (secondary factors include materials used and design complexity). SIGN SIZE PRIMARILY DETERMINES COST; PLEASE ESTIMATE THE SIZE (WIDTH AND HEIGHT) OF YOUR SIGN OR PLAQUE; IF YOU ARE NOT SURE, WE CAN HELP YOU DETERMINE AN APPROPRIATE SIZE.
We give discounts for larger orders. Wholesale prices are about 20% to 30% lower than retail prices. Our custom designed smaller signs, 18 inches to 24 inches wide, have retail prices that range from $99 to $300+. Larger signs cost more. Our sign prices depend primarily on sign area but also on sign material (e.g.,HDPE, HDU, Cedar, Redwood, Mahogany, metal-coated), design detail and complexity (e.g., 3-D vs 2.5-D), and any special features (e.g., steel reinforcements and frames, gold-leaf, 3-D appliques, etc.). More information on sign retail prices, along with their design features, are described on the Price, Size, and Design Features page, and Wholesale prices are given on the Wholesale to Sign Retailers page.
We ship our products by UPS throughout the USA and Canada. We also ship selected orders to other countries overseas , including US military bases, and ship to APO addresses.
You may skip any or all entries on this form except (obviously) your email address (in red). Preliminary and casual inquiries are welcome. If you do not wish to use this form (we all hate filling out forms!) simply email us with your request to info@artsignworks.com or if you wish ,call our office at 951-698-8484 between 8:30 AM - 5 PM Pacific Time M-F, and Christie, Regina, or Paul can answer any questions you have.
To describe a sign that you want, you may describe it in words AND/OR send us your design, photo, logo or drawing AND/OR refer to one or more photos from our website's Product Galleries (please use the ID number). It is helpful (but not required) to specify the text (copy) you want on your sign. If you do not have a clear idea of what you want, no problem - we will give you some ideas and we can work together to come up with a design you like. We provide a quote and sometimes an initial design for free with NO OBLIGATION and NO HASSLE. If you provide a design or photo, or select a design similar to an existing one in the Product or Application Galleries or elsewhere on this website, or have a large order, let us know.
We require a nominal $30 deposit to develop a new design, which is credited to you towards the purchase of the sign once you place your order (most companies charge $150 to $250 for a design). If you already know exactly what you want and wish to place a firm order, please use the "Place a New Order" secure form which requires a Credit Card. It's just that simple- we will do the work after that. We will send you an email within a day or two and give you an approximate price quote and delivery time. We may also give you several selections on sign shape, layouts font style, colors, and art. We will revise these proofs until you are satisfied. We try to be prompt, but sometimes it takes us several days to get back to you because of workload- if you are in a hurry to get your sign, please let us know the due date in your request!! We look forward to hearing from you and working with you!
We are currently taking 3 to 4 weeks from start of production (design approval by you and placement of a firm order) until shipping date; during busy periods, production time may be 5 to 6 weeks. We use 23 different processes in sequence to make a sign or plaque, and it is likely 3 or 4 different craftsmen will work on your sign, from design to laminating wood to CNC carving to painting, staining or metal coating. Shipping takes 3 days (Southern California) to 5 business days (East Coast). The absolute minimum time to  make a painted sign is about two weeks, because of the drying time for multiple coats of  primer, paint, clear-coat, etc. Every one of our signs is custom designed and manufactured from raw materials; we have no off-the-shelf signs in inventory. We do sometimes do take rush orders (never less than 2 weeks, however), at a increased price to pay for overtime.
GIFTS. A custom or personalized sign makes a unique and beautiful gift. These can be outside signs or indoor plaques, designed specifically for that special person. We welcome your order; however, we need enough manufacturing time to do an outstanding job on your sign or plaque. Please visit our Gallery 9 to see 170 signs & plaques that will make excellent personal gifts; exact prices are given for these personalized and semi-custom signs.. 
Privacy and Security Protection. We protect your personal information, through electronic and physical security procedures. We do not sell your email address to third-parties. Our policy are described in Privacy Policy
IT IS NOT NECESSARY THAT YOU FILL OUT YOUR FULL NAME, ADDRESS,OR PHONE NUMBER , OR OTHER ITEMS ON THIS FORM - WE DO NEED YOUR EMAIL ADDRESS(IN RED BELOW) IN ORDER TO RESPOND, HOWEVER!!