Signs & Plaques
M7000 - Examples of Metal Surfaces We Offer (Not all are Shown)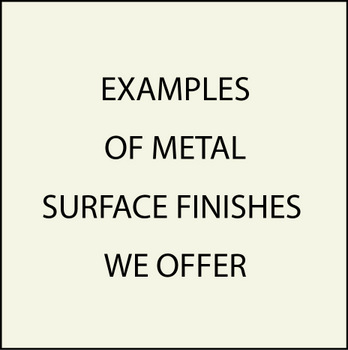 Please click on Gallery 7 to see over 100 metal-coated and gold-leaf gilded plaques and signs.
We make custom round, rectangular and other shape metal-coated and gold- and silver-leaf gilded wall plaques. If you have a seal, an emblem, a logo, a picture, or any text, we can make a 2.5D or 3D carved wood or HDU wall plaque of it in any size from 12 inches to 8 feet, for either indoor or outdoor use. We can customize or personalize these plaques with carved text for individual or organization names, achievements, memorials, etc.
These can be made in a variety of bronze, brass, copper, aluminum, stainless steel, gold, or silver surfaces finishes . Shown in this section in 7000A, 7000B, and 7000C are a few examples of the type of metal surfaces we offer. Others such as copper, stainless steel and aluminum are shown in the 100 photos below. Although we show specific plaques her, nearly all plaques in Gallery 7 can use the same surface finish choices.
To return to Gallery 7, please click on "Return to List", below right.