Our Craftsmen and Artisans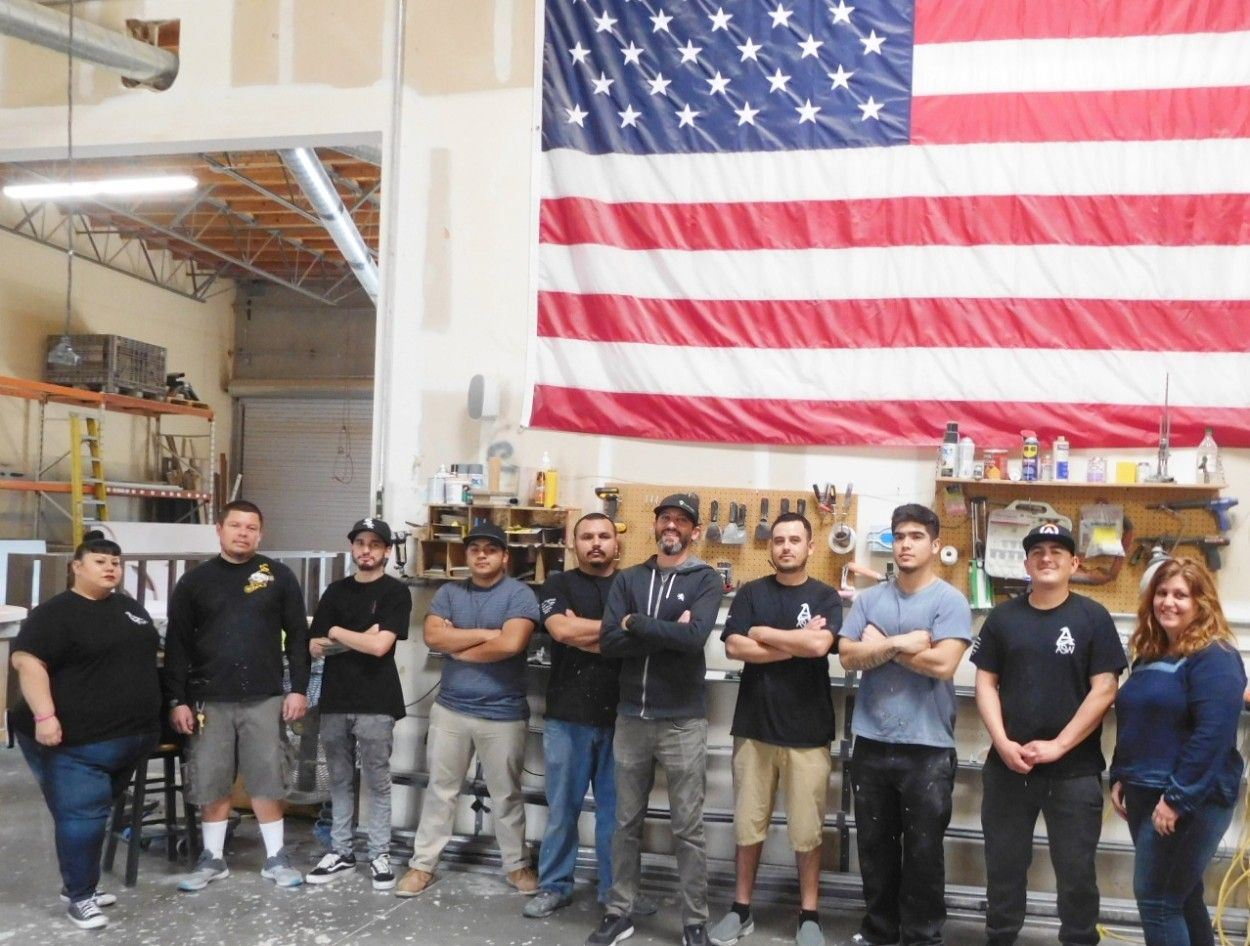 Team Members in Our Wood Shop
We are as proud of our staff as we are our products. Only the most qualified and creative artisans and craftsmen serve on the Art SignWorks team. We were founded 14 years ago,  and several of our employees have been with the company 10 years or more. Our family-owned and operated company achieves its creativity, high quality, and responsiveness to our customers by having experienced and dedicated staff. Shown above are some of our valued employees.
Our 16 customer service representatives, designers, artists, artisans and craftsmen have all the necessary skills and experience to create the sign or plaque that you are proud of. We average 15 years of experience in our specialties, and each of us has a broad knowledge of the graphics art and sign-making business, creativity and a love of art, and the design and manufacturing skills necessary to produce our signs and plaques. Every person on our staff is committed to providing responsive client service and support, and producing high-quality, attractive products for you.
We design these products in our Murrieta and Fallbrook graphic arts studios. We assemble, finish and ship all our products from our workshop & factory in Murietta, California. All of our products and nearly all their raw materials are "Made in the USA".