Signs & Plaques
M7000C - Silver-Leaf and Gol-Leaf Gilded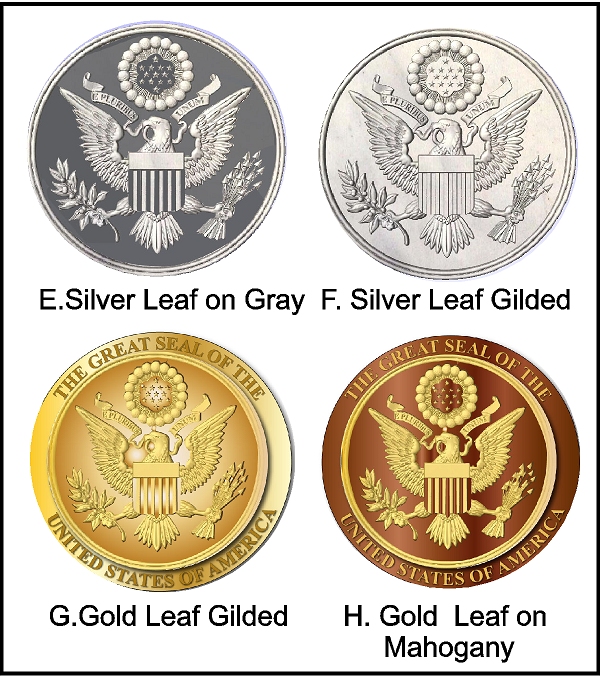 Please click on Gallery 7 to see over 100 metal-coated and gold-leaf gilded plaques and signs.
We make custom round, rectangular and other shape metal-coated and gold- and silver-leaf gilded wall plaques. If you have a seal, an emblem, a logo, a picture, or any text, we can make a 2.5D or 3D carved wood or HDU wall plaque of it in any size from 12 inches to 8 feet, for either indoor or outdoor use. We can customize or personalize these plaques with carved text for individual or organization names, achievements, memorials, etc.
These can be made in a variety of bronze, brass, copper, iron, gold, or silver surfaces finishes . Shown in this picture are the following (specific Federal seals are shown as examples, but nearly all plaques in Gallery 7 can use the same surface finish choices):
E. Silver Leaf on Dark Gray Paint
F. Silver -Leaf Gilded Art, Text and Background
G. Gold-leaf gilded Art & Text on gold metallic painted background
H. Gold-leaf gilded Art & Text on Mahogany wood background
To return to Gallery 7, please click on "Return to List", below right.